About Synergy
Aaron started his metalworking career early, at age 13, when a friend's dad started showing Aaron basic metalworking techniques.
Aaron's father is an industrial mechanic and his grandfather is an accomplished engineer and fabricator who developed and manufactured pellet stoves. Following in his grandfather's footsteps, Aaron has designed and crafted his own products. He has learned a lot from his family about how to operate a successful business and be a true craftsman.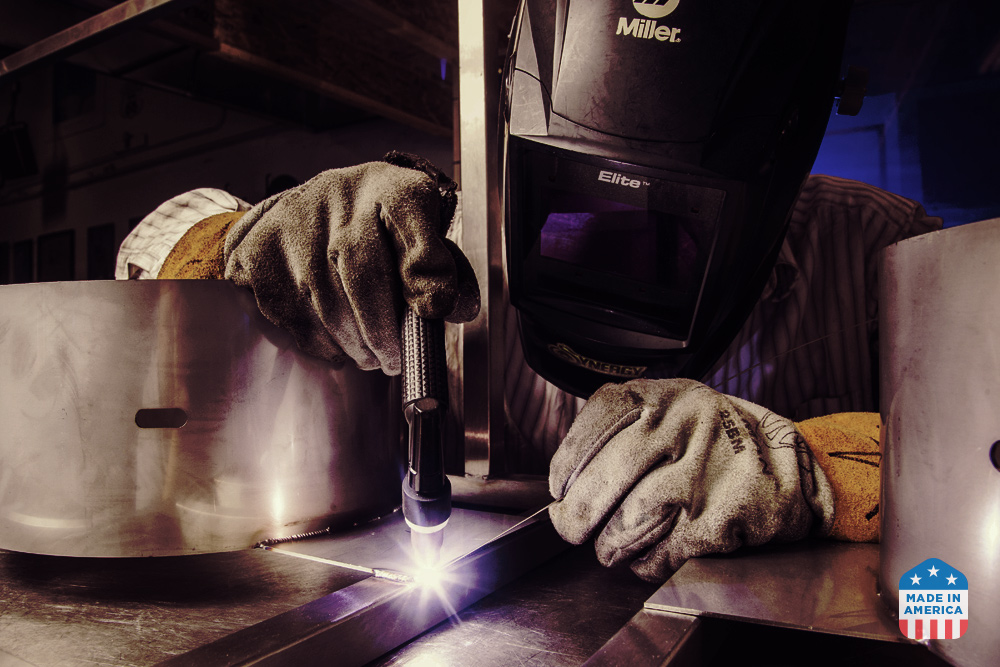 As soon as Aaron reached high school, he enrolled in the welding and fabrication program. By his sophomore year, he had become the teacher's assistant and was helping other students learn how to weld and fabricate. He also competed at the state level and won the gold medal for welding skills. By the end of his high school career, Aaron had completed dozens of welding projects that were raffled off to help fund the school's welding program. He was also designing, manufacturing, and marketing his own line of bicycle parts.
After high school, Aaron started working for Cascade Automation Inc., doing highly critical stainless steel welding. In addition, he attended night school at the local community college and studied business and advanced metal fabrication.
Synergy Metalworking was officially founded in 2003. "It all started in my garage. It wasn't much, but it was definitely a start" says Aaron. "I did random welding projects and repairs, and built aftermarket suspension components for ATVs and sold them online." Synergy Metalworking quickly outgrew the garage and began sharing an industrial shop space with another metal manufacturing company.
In his early 20s, Aaron realized he had learned so much about his trade and how to operate a business, that he had to take a risk and focus on one of his favorite things: homebrewing. This meant opening his own metal shop and starting a new business: Synergy Brewing Systems. At first, the products were based on Aaron's own home brewery but over time the designs evolved and Synergy now sells systems nationally and internationally. In 2008, Aaron partnered up with long time friend and fabricator extraordinaire Josh Mathews, who eventually moved on to become co-owner of the company.
In 2009, Synergy Brewing Systems moved into its current production facility located in the heart of the industrial district in Eugene, Oregon, where they continue to pursue the craft of creating the best home brewing system on the market.
"I love building home brewing systems. Welding and brewing beer are two of my favorite things to do, and it shows in our work."
Aaron Keeney
Founder & Co-Owner